5 "Gifts" that will help keep the computer accessible, safe, and fun.
Each Dad is unique in their own way but if there is one trait that most of them share, its that they are often the hardest people to shop for in a family. Especially in their elder years after they've left their workshops, hunting trips, and grills behind them. By this point, most of them already have enough socks and ties to outfit a boy scout troop so don't even think of going there. Well, how about some free software that will help Dad with that computer sitting in the corner of the room?
Skype is a free computer program that will allow your Dad to do something that was once considered the stuff of science fiction. Like the Jetsons, he can keep in touch with his loved ones through video conference technology that will allow him to see their faces as he hears their words. It is a powerful tool to help fight against feelings of isolation and abandonment.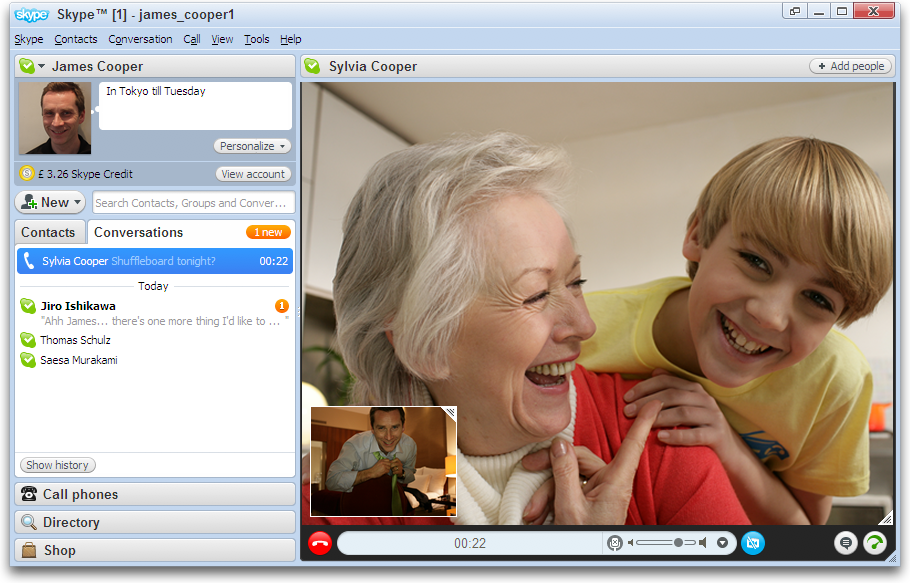 Skype works by transmitting voice and video signals over the Internet. Skype to Skype calls are provided as a free service. Skype is also capable of making calls to normal phone lines though this service has a small fee.
You may remember me recommending this software in my 10 Steps to Better Protect Elderly Loved Ones Online post a couple of weeks ago; it is one of the most important tools that the Elderly can use to help prevent identity theft while making computer use more convenient.
KeePass is a free open source password manager, which will help your Dad manage his passwords in a secure way. Best of all, he'll only need to remember a single master password or select a key file to unlock the encrypted database holding the other passwords.
Google Earth is a visual globe, map, and geographical simulation program that will allow your Dad to see the world and beyond. It features a variety of modes including the default 2-D flat view, a 3-D augmented view, a flight simulator, a street view featuring real photographs, and more! It's possible to view famous locations, study the ocean floor, and even take tours of cities all with this free software.
Miro is a 'Internet Television' and Media Player that will allow your Dad to watch all of his favorite shows from Hulu, YouTube, and other sites without all the fuss or frustrating loading times. It's quick, simple, and easy. Not only that, it can play almost any sort of media file allowing him to watch the 'avi' file his brother sent him and without being told to download a new codec.
If your Dad has poor eyesight, JAWS will make his computer accessible to him again. This popular screen reader was developed for computer users whose vision loss prevents them from seeing screen content or navigating with a mouse. JAWS provides speech and Braille output for the most popular computer applications on your PC. A computerized voice will read text and guide your Dad through Menus and Programs, making it a good aid for those with poor eyesight and an essential tool for the blind.
That's 5
I almost included Google Calendar, Google Reader, iTunes, VLC Media Player, and Geni. Think of anything I missed? Please let me know in a comment.